Danielle Dorrie and Willow Sherwood of Love Maine Adventures (#lovemaineadventures) have turned their passion for outdoor exploration into blogging and social media success. They are creatively using the platform to highlight things to eat, drink, see, and do as well as hike, camp, ski, and other outdoor activities.   Come and listen as they share how to create a successful blog and brand in 2017!
Danielle Dorrie moved to Maine from Florida in 2010 in a quest for seasons, snow, fall, and adventure, and she met Willow soon thereafter.  Danielle was born and raised in Clearwater, Florida, went to college in Orlando at UCF, and then moved down to Key West Florida, where she managed a restaurant and spent as much time exploring as possible, including boating, drinking, eating, and scuba diving. Her love for adventure was undeniable at an early age – her quest for knowledge and always knowing "why" and "how" would constantly get her in to trouble. Coincidentally, her high school superlative was "Most Mischievous". She's a night own by nature, but has adjusted well to Willow's 4 am wake up adventure calls, because let's be honest – that's what REALLY matters. She lives with her long time love, Matt, who occasionally adventures and is totally ok with being home on the couch while she's out scaling mountains, and her three cat furbabies, Tink, Blackie, and Wiley. Yes, she's a crazy cat lady, who loves wine, and has cat wine in stock. (FMI on that – just look for the #deepthoughtsbydd).
Willow Sherwood, is a full-time single mom and professional and part-time adventure seeker (full-time adventure dreamer).  A first generation Mainer, she grew up in northern Waldo County and has lived in Farmington, Portland, Burlington, VT and is back in Waldo County.  The draw to the mountains and sea has always been strong ever since she was little where she spent her youth hiking in Acadia National Park and the Camden Hills with her parents.  In college she spent her time skiing and hiking in Western Maine and Vermont where her love of winter flourished.  When she's not with her son, she spends her time finding new ways to make the most of Maine and New England and be outside as much as possible in every season.  She's also a Furmom and shares custody of a big gorgeous Weimaraner named Gunnar – he's featured on her IG often.
Specifics
Social Media Breakfast Bangor #59: Adventure Blogging in 2017
Friday, June 2, 2017
Breakfast and speakers: 7:30 – 9:00 AM
Networking: 9:00 – 9:30 AM
Richard E. Dyke Center for Family Business
(One College Circle, at Husson University)
Directions
Take exit 185 (Broadway) on I-95. Turn right onto Broadway and drive a half a mile, then turn left onto Husson Avenue. Take a right at the stop sign. The Center for Family Business will be on your left.
Bacon Explosion Sponsor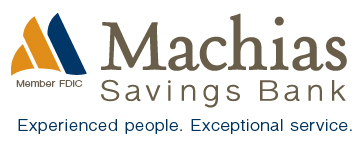 Side Order Sponsor
See you for breakfast! And don't forget to use #SMBBGR on Twitter to let other people know and to share your say during the morning. Make sure you follow us on Twitter and Facebook!