In September we heard from some Bangor's local media about how they use social media to share local news and interact with viewers/readers. But what if your business doesn't have an easy source of content or what you can post is regulated? In October we put together an all star panel of experts to discuss how they get creative to engage potential customers when their business doesn't exactly lend itself to social media.
Marion Syversen is the owner and president of Norumbega Financial, a firm that provides investment advice, investments, college planning and retirement planning services for businesses and individuals. She is a licensed Registered Representative and Investment Advisor Representative. She received her B.S in two years, graduating with highest honors from Husson University. She received her MBA from Texas A&M and was privileged to be the school's first distance-learning graduate. Marion appears weekly on WABI-TV5, Bangor, Maine's CBS affiliate, and is a monthly contributing "Money" columnist for the weekly publication, The Maine Edge. Marion is the founder and Immediate Past-president of the Bangor, Maine chapter of the National Association of Women Business Owners (NAWBO), presently the only NAWBO chapter in ME, NH or VT. Find out more about Marion at NorumbegaFinancial.com and on twitter at @MarionSyversen.
Gary Jordan is a full service real estate agent in central Maine, and has over 30 years in residential design, construction, and engineering management and sales. He uses social media to communicate about properties to allow his clients maximum exposure for a large web audience quickly using Facebook, Google+, Pinterest, Twitter, and You Tube. Find out more about Gary at garyjordan.masiello.com and on Twitter at @buymaineland.
Yury Nabokov is the Internet Marketing Manager for Machias Savings Bank, where he serves as a leader and subject matter for all issues associated with social media and Internet marketing. He is responsible for generating web site traffic growth and understanding emerging trends and technology. Find out more about Machias Savings Bank at MachiasSavings.com, and find Yury on Twitter at @yurynabokov.
Moderator: Jason Clay is the Director of Marketing & IT for Governor's Restaurant. He is also a co-host of the Social Dig Podcast, and a member of the Social Media Breakfast Bangor planning committee.
Specifics
Social Media Breakfast Bangor #48: How Maine's big media companies are winning online
Thursday, October 8, 2015
Breakfast and panel: 7:30 – 9:00 AM
Networking: 9:00 – 9:30 AM
Richard E. Dyke Center for Family Business
(One College Circle, at Husson University)
Panelists
Marion Syversen
Norumbega Financial
Gary Jordan, Jr
Better Homes & Gardens | The Masiello Group
Yury Nabokov
Machias Savings Bank
Moderator: Jason Clay
Governor's Restaurant & Bakery
Directions
Take exit 185 (Broadway) on I-95. Turn right onto Broadway and drive a half a mile, then turn left onto Husson Avenue. Take a right at the stop sign. The Center for Family Business will be on your left.
Bacon Explosion Sponsor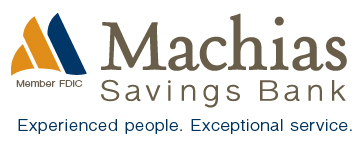 Side Order Sponsor