With so many causes accepting donations, finding a way to generate awareness – and contributions – can be tricky. How can your event or organization stand out from the crowd, especially with the help of social media?
For our September breakfast we'll welcome three local panelists who have helped organize successful fundraisers  for a variety of causes. Join us for a conversation about how they approached their campaigns, what they've learned, and suggestions they have for others trying to raise money.
Learn how to bring the bacon home to your cause at this month's Social Media Breakfast Bangor!
If you can't see the registration form above, register on our event page on Eventbrite.
Specifics
Social Media Breakfast Bangor #37: Heating up fundraising with social media
Thursday, September 4, 2014
Breakfast and panel: 7:30 – 9:00 AM
Networking: 9:00 – 9:30 AM
Richard E. Dyke Center for Family Business
(One College Circle, at Husson University)
Panelists
Lisa Sturgeon (@LisaSturgeon207)
Social Media Chair, American Cancer Society's Greater Bangor Bark for Life
Lisa Frazell (@LFrazell)
Director of Marketing & Development, Bangor Public Library
Darling's Ice Cream for a Cause
Moderated by Justin Russell, Sephone Interactive Media
Directions
Take exit 185 (Broadway) on I-95. Turn right onto Broadway and drive a half a mile, then turn left onto Husson Avenue. Take a right at the stop sign. The Center for Family Business will be on your left.
Bacon Explosion Sponsor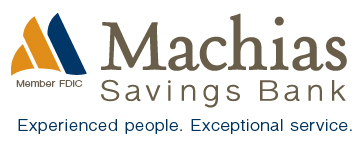 Side Order Sponsors
See you for breakfast! And don't forget to use #SMBBGR on Twitter to let other people know and to share your say during the morning. Make sure you follow us on Twitter and Facebook!