People often have a person they trust when they need information about something – a place to eat, what to wear, or who to ask. The same is true online; using social media, you can become a topic expert who dozens, hundreds, or even more turn to when they're looking to know more.
For our October breakfast, we'll welcome local social media users (and past SMBBGR Award nominees) who have become the trusted source for information about a particular subject, whether it's what they do for work or something completely different. We'll talk about how they started to share what they know, what the experience has been like, and how other people who want to be a go-to source can do the same – for business, for fun, or both. It's a great chance to see how being the first person in people's minds can help you, whether it's for emergency information, the latest arrivals at the local airport, or something of your own.

If you can't see the ticket form above, visit our page on Eventbrite.
Specifics
Social Media Breakfast Bangor #38: Being a go-to source
Thursday, October 2, 2014
Breakfast and speakers: 7:30 – 9:00 AM
Networking: 9:00 – 9:30 AM
Richard E. Dyke Center for Family Business
(One College Circle, at Husson University)
Panelists
Andrew Emery (@FyrAndWyr)
Directions
Take exit 185 (Broadway) on I-95. Turn right onto Broadway and drive a half a mile, then turn left onto Husson Avenue. Take a right at the stop sign. The Center for Family Business will be on your left.
Bacon Explosion Sponsor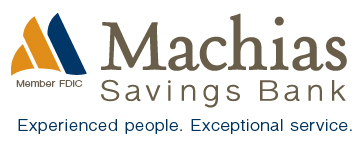 Side Order Sponsors
See you for breakfast! And don't forget to use #SMBBGR on Twitter to let other people know and to share your say during the morning. Make sure you follow us on Twitter and Facebook!