We're mixing things up for this month's Social Media Breakfast. We're having a potluck – but instead of food, bring your questions about using social media! (We'll have plenty of bacon, eggs, coffee, and everything else you need to start the day.)
Here's how it works. You can ask your question in any of three ways:
Submit your question beforehand using our potluck form
Ask on Twitter with the hashtag #SMBBGR
Bring your question to the breakfast and ask it there
At the breakfast, we'll ask the submitted questions (and any that people bring that morning) to the room. Lend your expertise by sharing your experience of what's worked (and what hasn't). Recommend people you know who are doing things well. Or just listen and find out what other people have been doing.
As always SMB is also a great place to meet other people using social media in the area, and we'll have plenty of time for introductions and networking, too.
It's the breakfast where everyone is the speaker and the room is the panel. Join us and bring your questions and knowledge!
Can't see the ticket form above? Visit our event page on Eventbrite.
Specifics
Social Media Breakfast Bangor #45: Social media potluck
Thursday, May 7, 2015
Breakfast and potluck: 7:30 – 9:00 AM
Networking: 9:00 – 9:30 AM
Richard E. Dyke Center for Family Business
(One College Circle, at Husson University)
Directions
Take exit 185 (Broadway) on I-95. Turn right onto Broadway and drive a half a mile, then turn left onto Husson Avenue. Take a right at the stop sign. The Center for Family Business will be on your left.
Bacon Explosion Sponsor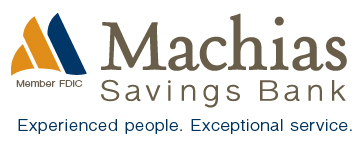 Side Order Sponsor
See you for breakfast! And don't forget to use #SMBBGR on Twitter to let other people know and to share your say during the morning. Make sure you follow us on Twitter and Facebook!