A new year is a great time to try some new ideas with social media. This month at Social Media Breakfast we welcome someone who has worked on her share of innovative ideas: Andrea Beaulieu from the Kindess Project and Linear. Through projects like the Street Piano, #bagsforbangor, #scavengebangor, and more, Andrea has used social media both as the sole method of promoting some projects and as a way to add to the marketing efforts of others for her clients at Linear.
Join us on January 21st to hear how Andrea's projects have had an effect on the community, and learn some new ways to promote your own campaign using social media!
If you can't see the ticket form above, visit our event page on Eventbrite.
Specifics
Social Media Breakfast Bangor #51: Starting 2016 with Kindness
Thursday, January 21, 2016
Breakfast and speaker: 7:30 – 9:00 AM
Networking: 9:00 – 9:30 AM
Richard E. Dyke Center for Family Business
(One College Circle, at Husson University)
Speaker
Andrea Beaulieu
The Kindness Project (@BangorKindness)
Linear (@HelloLinear)
Directions
Take exit 185 (Broadway) on I-95. Turn right onto Broadway and drive a half a mile, then turn left onto Husson Avenue. Take a right at the stop sign. The Center for Family Business will be on your left.
Bacon Explosion Sponsor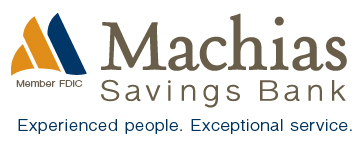 Side Order Sponsor
See you for breakfast! And don't forget to use #SMBBGR on Twitter to let other people know and to share your say during the morning. Make sure you follow us on Twitter and Facebook!