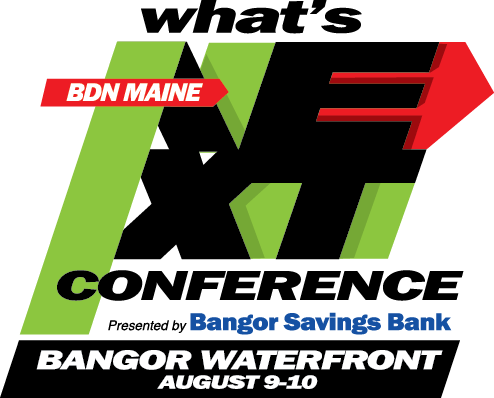 For this special edition of Social Media Breakfast, we're teaming up with the BDN Maine What's Next Conference presented by Bangor Savings Bank – to be held the day after Social Media Breakfast on the Bangor Waterfront – by talking about promoting your events to the world. We'll talk about tips and hear from people who spend their time letting everyone know about some of Maine's most popular events. Whether your job is to organize events or if you just want to know the best way to spread the word about what you have planned, you'll learn a lot over breakfast!
Aimee Bermudez was born in Portland, Maine and raised in Scarborough. She participated and excelled in the 2010 Google AdWords Marketing Challenge and also led a team in her applied marketing course to help a local business with marketing research for a new product. In her spare time, Aimee works with the Enactus organization out of the University of Southern Maine to help fuel entrepreneurship in her community. Aimee lives in Portland and and works at the Dream Local Digital office in the Casco Bay Technology Hub in Portland, helping Dream Local Digital serve clients in the local area and nationwide.
Darcy Morse has served as the Director of Communications for Sunday River Resort since 2007 after managing the national and international public relations for Winter Park Resort in Winter Park, Colorado for five years. Morse holds a Masters degree in Marketing Communications from the University of Denver and a Bachelors degree in Journalism and Advertising from the University of Maine in Orono. A native of Andover, Maine, Morse grew up in the resort industry working at Sunday River during high school and college.
Patrick Shaw originally from Philadelphia, Pennsylvania came to Maine to study at the University of Maine in Orono. He graduated with a Bachelor's degree in New Media and currently splits his time between The Maine Edge and Waterfront Concerts. He is the graphic designer for Waterfront Concerts, manages their social media presence and assists in maintaining their website.
If you can't see the ticket form above, visit our event page on Eventbrite.
Speakers
Aimee Bermudez
Marketing Strategist for Dream Local
Maine Lobster Festival
Darcy Morse
Director of Communications for Sunday River Resort
Tough Mountain Challenge
Pat Shaw
Waterfront Concerts
Specifics
Social Media Breakfast Bangor #26: The What's Next Conference Edition
Thursday, August 8, 2013
Breakfast and speakers: 7:30 – 9:00 AM
Networking: 9:00 – 9:30 AM
Richard E. Dyke Center for Family Business
(One College Circle, at Husson University)
Directions
Take exit 185 (Broadway) on I-95. Turn right onto Broadway and drive a half a mile, then turn left onto Husson Avenue. Take a right at the stop sign. The Center for Family Business will be on your left.
Side Order Sponsors
See you for breakfast! And don't forget to use #SMBBGR on Twitter to let other people know and to share your say during the morning. Make sure you follow us on Twitter and Facebook!