It's almost here! We normally only send out one email notification for each event, but we've had a couple of additions we really wanted to share about this week's very special event! We think it will be a great chance to meet and have actually talk with some of the people you see online every day. Amazing!
Here's the deal.
Since this is different than our normal SMB routine, we want to make sure everyone knows the details. September's social hour is Tuesday, September 17, from 5:00 to 7:00 p.m. at the Cross Insurance Center. (That's either today or tomorrow, depending on when you read this!) There will be a cash bar (and some food, of course). Reserve your ticket now to attend!
Thanks to Darling's!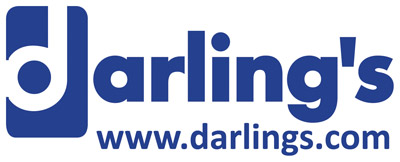 A very special event deserves a very special event sponsor. We're really happy to have Darling's along for the ride this month. On Friday, September 27th, they'll be having a special free showing of "Revenge of the Electric Car" at the Bangor Opera House. There will be complimentary local food, beer, and wine at the screening, and 50 attendees will win a date night on Darling's! Pretty good deal, right? Reserve your free passes now and share the Facebook event with your friends!
See you at the Cross Center!
We're so excited about our after-hours Social Media Breakfast! Did we mention there's going to be a social media scavenger hunt? Did we mention the bacon-y take-home goodies from Governor's? Well, those are happening, too. We really hope we'll see you at the Cross Center; don't forget to reserve your ticket!