Is your business on Facebook or Twitter but you're not quite sure how to take it to the next step? Our speakers talked about how you can utilize social media platforms to help engage and grow your audience through paid and non paid advertising. We welcomed two speakers to talk about topics including promoting your mission and making strong connections to the public and thus increasing your chances of getting your information shared in a timely manner. They also showed some examples of paid vs organic reach on page posts.
Kristin Harmon is the lead adoption counselor at the Bangor Humane Society, an organization that promotes the adoption, humane treatment, and education of companion animals. She has been with BHS for 3 years, and on top of her job as an adoption counselor also comes up with and makes the graphics for their special promotions, visits 3 media partners once a week to feature a Pet of the Week on live radio and TV, helps the PR manager coordinate events, and runs the Bangor Humane Society Facebook page.
Alicia Barnes is a Social Media and Marketing consultant who specializes in increasing ROI by building brand trust through engagement and real time data analysis. Some of her clients include the Red Barn Restaurant, the Red Barn Cares Foundation, and Norm's Seafood and Chicken. Alicia's experience with Social Media began as a volunteer for Glenn Close's Foundation, BringChange2Mind, where she was the Twitter account manager for two years. After being honorably discharged from the US Navy in 2005, Alicia returned to school where she received a degree in Psychology from Purdue University. Her background in statistics and psychology has provided her with the tools to successfully engage and analyze her techniques using social media and the ability to organically build brand loyalty for her clients.
Specifics
Social Media Breakfast Bangor #39: Advertising on social media
Thursday, November 6, 2014
Breakfast and speakers: 7:30 – 9:00 AM
Networking: 9:00 – 9:30 AM
Richard E. Dyke Center for Family Business
(One College Circle, at Husson University)
Panelists
Kristin Harmon
Bangor Humane Society
Directions
Take exit 185 (Broadway) on I-95. Turn right onto Broadway and drive a half a mile, then turn left onto Husson Avenue. Take a right at the stop sign. The Center for Family Business will be on your left.
Bacon Explosion Sponsor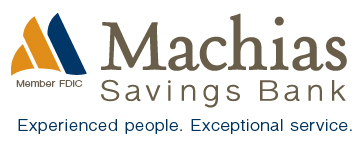 Side Order Sponsors
See you for breakfast! And don't forget to use #SMBBGR on Twitter to let other people know and to share your say during the morning. Make sure you follow us on Twitter and Facebook!