If you haven't been on LinkedIn lately, you may not have noticed that the site has been very busy. Over the past several months LinkedIn has ramped up their mobile and desktop appearance, and they've also allowed you to publish your own content directly on the platform.
This Social Media Breakfast covered what has changed with our speakers Abbie McGilvery and James Westhoff, and how to leverage the platform to do the following:
Network
Publish your own professional articles
Search for your next exciting career
Apply for positions right on LinkedIn
Use LinkedIn to hire great people and post jobs
Pull in leads with your profile summary
Leverage the platform to build your B2B contacts and generate leads
…and much more
Born and raised in the lovely town of Yarmouth, Maine, Abbie McGilvery is a super-social, nature-loving Mom who has a passion for helping businesses get bigger through the use of social media. Abbie specializes in social media strategy, content creation, strategic network-building, and audience engagement. She has 4 years of robust experience helping Maine businesses leverage a number of social media tools including LinkedIn, Facebook, Twitter, YouTube, Instagram, Google+ and Pinterest. She has been involved in web design, marketing strategy, and communications for a number of local organizations and has experience building creative, professional, and business-to-business networks in Southern Maine.
James Westhoff has worked in the career development field for almost 20 years. He started his career at Colorado State University's Career Center and worked there as a Graduate Assistant. He moved to Brunswick, ME in 1998 to work in the Career Planning Center at Bowdoin College where he stayed until December 2007. While at Bowdoin, he served as the Internship Coordinator, pre-law advisor, and Assistant Director. In 2010, he became the Director at Husson University and works with students at every class level and area of interest. When James is not at work you may find him at concerts, hiking, and mountain climbing. In addition, James makes his home in Waterville with his wife, Angela and 9 year old daughter Caroline, who is his pride and joy.
If you can't see the registration form above, visit the event page on Eventbrite.
Specifics
Social Media Breakfast Bangor #40: What's New with LinkedIn
Thursday, December 4, 2014
Breakfast and speakers: 7:30 – 9:00 AM
Networking: 9:00 – 9:30 AM
Richard E. Dyke Center for Family Business
(One College Circle, at Husson University)
Panelists
Abbie McGilvery (@FunkyFabAb)
James Westhoff
Directions
Take exit 185 (Broadway) on I-95. Turn right onto Broadway and drive a half a mile, then turn left onto Husson Avenue. Take a right at the stop sign. The Center for Family Business will be on your left.
Bacon Explosion Sponsor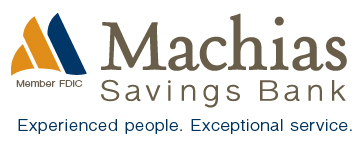 Side Order Sponsors