As business professionals we all want to make sure we are ahead of the curve and allocating budgets correctly. Our January breakfast was devoted to looking ahead at 2015 to make sense of the current state of social media, trends and predictions about what is coming.
To help us all navigate the waters for 2015 we had online marketing and design professionals from the BDN to explain what is working and what to look for in the coming 12 months.
Topics touched on included:
Trends and predictions
Content shock
Niche spaces
Guerilla marketing
Live events
Online tracking
List building
Lead generation
Online design
Social media ad design
Design trends and what's getting noticed
Start your year off right by investing a breakfast into learning about all of the above and more.
Pat Lemieux has worked in media for just shy of a decade. Currently working at the Bangor Daily News as the part of their market department, he is one of the few people in media to have worked in sales, circulation, and editorial departments. Pat works to grow audiences and subscriptions through promotions, marketing, audience development and events. He blogs about business and social media on LinkedIn and for Dream Local Digital, and parenting on his personal blog manchild, which can be found on bangordailynews.com. He is involved in the Bangor Region Chamber of Commerce events planning group, Fusion Bangor and also as part of Social Media Breakfast Bangor. In his personal life, Pat resides in Bangor with his wonderful wife, toddler and 2 wild dogs. He enjoys running, hiking, reading, live music and playing with his son's toys.
Martha Ward is the Lead Generation Manager for the Advertising Department at the BDN.  She joined the company in February, 2010 as a New Media Product Manager after taking a 6 year professional hiatus from her work in Information Systems to enjoy being a full time Mom to children Megan and Eddie. Since returning to her analyst roots, Martha has focused on audience data to build stronger relationships with BDN advertisers.  Her role of Lead Generation Manager involves helping Maine businesses effectively connect with their customers and providing solid statistics that drive their results.
Bridgit Cayer designs print and digital media for the Bangor Daily News, family and friends. She enjoys blending simplicity with unexpected words and elements. She believes in the process of creating effective messages using strategies that are surprisingly common. "Advertising doesn't have to be a daunting equation, but it does involve planning. Most blunders are the result of trying too hard. Get back to basics, but do your homework." Bridgit fuels her creativity with visual browsing, fitness classes and drinking. Coffee. Drinking coffee. Yes, that.
Specifics
Social Media Breakfast Bangor #41: Trends and Predictions for 2015
Thursday, January 8, 2015
Breakfast and speakers: 7:30 – 9:00 AM
Networking: 9:00 – 9:30 AM
Richard E. Dyke Center for Family Business
(One College Circle, at Husson University)
Panelists
Pat Lemieux (@PatrickJLemieux)
Martha Ward (@Martha_Ward)
Bridgit Cayer (@bcayer9)
Bangor Daily News
Directions
Take exit 185 (Broadway) on I-95. Turn right onto Broadway and drive a half a mile, then turn left onto Husson Avenue. Take a right at the stop sign. The Center for Family Business will be on your left.
Bacon Explosion Sponsor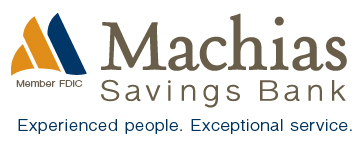 Side Order Sponsors