At our January breakfast we talked about trends and predictions for 2015. One of these predictions was that 2015 would finally be the year of the podcast. Creating and producing this content is not as hard you might think to make happen for your business/organization. Showing us the way is a panel of local podcasters. We discussed how to record, produce, publish, and market your own podcast content.
Our panelists:
Jera Feldmus and Jeremy Stover reside in Glenburn and Orrington, respectively. They have known one another since the Reagan administration, both having grown up in the greater Howland area and attended the same church and school throughout their formative years, where they managed to consistently amuse one another in a hard-luck but generally friendly community where very little happened and entertainment options were slim at absolute best. Having reconnected over the past couple of years after lengthy college stints, random jobs, and with both having somehow convinced otherwise intelligent women to agree to marry them, they have put their fondness for pop culture and off-color conversation to arguably good use in the form of Please Like This Podcast, a monthly recorded discussion wherein the two old friends force each other to experience films, programs, games, books, or musicians that mean a lot to them, in the hopes of broadening their entertainment horizons. It doesn't always work out. One year and a surprising number of downloads later (many of them originating in Brazil for some reason), Please Like This Podcast is starting to hit its stride, and Jera and Stover hope to continue recording raucously inane banter for the foreseeable future, or at least until they accidentally break one of the mics and are unable to afford a replacement. Those things aren't cheap.
Flip Florey is one of 4 panelists on the locally grown podcast "Flip the Table". They review the cheesy weird and most obscure board games of the boardgaming world. Everything from Murder She Wrote to Elmos Birthday Party and Mall Madness. Now entering their 3rd year they have recorded 69 episodes and have hit a total of  300,000 downloads. Flip provides the Flip the Table team with a unique insight on show production by drawing from his years of experience as a professional clown as well.
Jason Clay, the moderator for the panel, is the Director of Marketing for Governor's Restaurant, and an avid fan of all social media. He listens to many different podcasts including the BS Report from ESPN, Please Like This, The Owners Mind from Chris Brogan, and just starting listening to Serial.
We serve breakfast starting at 7:30; be sure to arrive before 7:45 to grab your meal in time for the program. If you need to leave at 9:00, that's not a problem, but we'd love to have you stay for Q&A and networking afterwards!
Specifics
Social Media Breakfast Bangor #42: I Want to Podcast. Where Do I Start?
Thursday, February 5, 2015
Breakfast and panel: 7:30 – 9:00 AM
Q&A / Networking: 9:00 – 9:30 AM
Richard E. Dyke Center for Family Business
(One College Circle, at Husson University)
Panelists
Jera Feldmus & Jeremy Stover (@Pleaselikethis)
Please Like This Podcast
Flip Florey (@GameKnight)
Flip the Table Podcast
Moderator: Jason Clay (@JasonPClay)
Directions
Take exit 185 (Broadway) on I-95. Turn right onto Broadway and drive a half a mile, then turn left onto Husson Avenue. Take a right at the stop sign. The Center for Family Business will be on your left.
Bacon Explosion Sponsor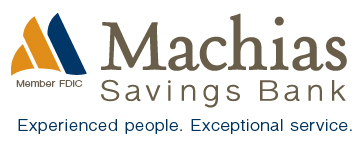 Side Order Sponsors
See you for breakfast! And don't forget to use #SMBBGR on Twitter to let other people know and to share your say during the morning. Make sure you follow us on Twitter and Facebook!