All those followers and likes are great but how do you get your audience to take action outside of social media and IRL? This SMB's guest panelists knew a little something about mobilizing the forces through platforms like Facebook and Twitter to get positive results for their mission and the community.
Mike Tipping is Communications Director for the Maine People's Alliance and the Maine People's Resource Center, progressive organizations dedicated to involving all Mainers, especially underrepresented groups, in civic life. Mike also writes a political column for the Portland Press Herald and a blog for the Bangor Daily News. He's the author of As Maine Went, a book on politics in Maine since 2010, which was partially funded through Kickstarter.
Mike studied political science at Dalhousie University where he served as President of the Dalhousie Student Union and Chair of the Alliance of Nova Scotia Student Associations. Mike is happy to have just moved back to his hometown of Orono, where he lives with his wife and two 11-month-old sons.
Specifics
Social Media Breakfast Bangor #43: Mobilize your audience
Thursday, March 12, 2015
Breakfast and panel: 7:30 – 9:00 AM
Q&A / Networking: 9:00 – 9:30 AM
Richard E. Dyke Center for Family Business
(One College Circle, at Husson University)
Speaker
Mike Tipping (@miketipping)
Directions
Take exit 185 (Broadway) on I-95. Turn right onto Broadway and drive a half a mile, then turn left onto Husson Avenue. Take a right at the stop sign. The Center for Family Business will be on your left.
Bacon Explosion Sponsor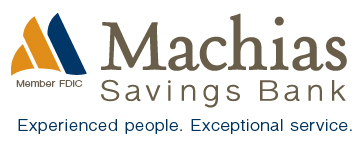 Side Order Sponsor