Do you spend your time on your business Facebook page trying to find ways to connect with your fans and better engage them to expand your social media reach? Have you tried different ideas but nothing seems to work and you could use a little help finding your voice? For this Social Media Breakfast we brought in the big guns (literally) to talk about finding your voice on social media. Sgt Tim Cotton of the Bangor Maine Police Department joined us to talk about how the Police Department in our beloved city of Bangor has reached almost 48 THOUSAND likes and had garnered media attention and fans from all over the US and abroad.
Sergeant Tim Cotton of the Bangor Police Department attended the New England School of Broadcasting (now NESCOM) and was in radio as an announcer and news director from the fall of 1983 until 1989. He became a Bangor officer after working for the department in Hampden and has served as a DARE officer, crisis negotiator, firearms instructor, and detective, including cases in homicide, child abuse, and embezzlement. He has completed over 300 polygraph examinations of police officer candidates and criminal suspects and was given the American Police Polygraphists Association Region 3 Directors Award for excellence in polygraph. The award was based on a case in which a confession of a co-suspect allowed the department to put away the murderer for life. He teaches interview and interrogation and spend the rest of his time NOT tweeting about it.
Specifics
Social Media Breakfast Bangor #44: Finding your voice on social media
Thursday, April 2, 2015
Breakfast and speaker: 7:30 – 9:00 AM
Q&A / Networking: 9:00 – 9:30 AM
Richard E. Dyke Center for Family Business
(One College Circle, at Husson University)
Speaker
Tim Cotton
Bangor Police Department
Directions
Take exit 185 (Broadway) on I-95. Turn right onto Broadway and drive a half a mile, then turn left onto Husson Avenue. Take a right at the stop sign. The Center for Family Business will be on your left.
Bacon Explosion Sponsor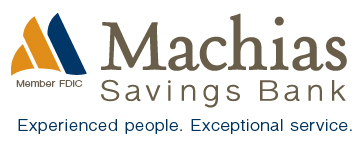 Side Order Sponsor