We're all working overtime to stay in touch with our audience and provide them with content that keeps them engaged and coming back for more. The September Social Media Breakfast covered how the media pros in Maine are winning this battle. WABI TV5, BDN Maine and Maine Today Media command some of the largest and most active Facebook and Twitter pages in the state and continue to grow their reach even as Facebook and Twitter become more competitive for eyeballs.
Our panel discussion included the following topics:
Platforms of choice for business (and why)
Engagement levels and types of posts
Methods of success
Ways to "beat" Facebook's algorithm
Trends
Future plans
Questions from attendees
Start your month off right by investing a breakfast into learning about all of the above and more.
Specifics
Social Media Breakfast Bangor #48: How Maine's big media companies are winning online
Thursday, September 3, 2015
Breakfast and panel: 7:30 – 9:00 AM
Networking: 9:00 – 9:30 AM
Richard E. Dyke Center for Family Business
(One College Circle, at Husson University)
Panelists
Stefanie Manning
Marketing Director, MaineToday Media / Portland Press Herald
Angel Matson
Assignment Editor, WABI TV-5
Kaylie Reese
Digital Desk / Copy Editor / Podcast Expert, Bangor Daily News
Caitlin Burchill
Reporter / Anchor, WABI TV-5
Moderator: Pat Lemieux
Directions
Take exit 185 (Broadway) on I-95. Turn right onto Broadway and drive a half a mile, then turn left onto Husson Avenue. Take a right at the stop sign. The Center for Family Business will be on your left.
Bacon Explosion Sponsor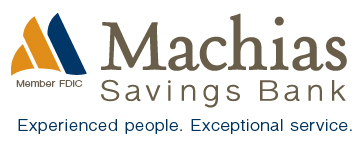 Side Order Sponsor