Social Media Breakfast Bangor is back with a conversation about Snapchat!
Stories and video have emerged on multiple social media platforms as the way to interact on a personal level with your followers. How are organizations in the Bangor region using stories and video to successfully engage with followers? We've asked Kate Hills of ERA Dawson Realty to share her use and success with video, stories, and Snapchat.
Kate Hills has been working with the ERA Dawson Bradford Team since 2011 and is currently an Associate Broker. She was born in New Jersey but considers herself a Mainer. She resides in Hermon, Maine with her husband and their two children. In her free time, Kate volunteers at her children's schools and helps care for people with disabilities in her home. She serves on the Greater Bangor Association of Realtors and a director, Fusion Steering Committee and currently is the chair for Fusion Bangor Sports.
Specifics
Social Media Breakfast Bangor #55: Business in a Snap
Friday, September 9, 2016
Breakfast and speakers: 7:30 – 9:00 AM
Networking: 9:00 – 9:30 AM
Richard E. Dyke Center for Family Business
(One College Circle, at Husson University)
Directions
Take exit 185 (Broadway) on I-95. Turn right onto Broadway and drive a half a mile, then turn left onto Husson Avenue. Take a right at the stop sign. The Center for Family Business will be on your left.
Bacon Explosion Sponsor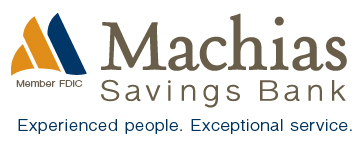 Side Order Sponsor
See you for breakfast! And don't forget to use #SMBBGR on Twitter to let other people know and to share your say during the morning. Make sure you follow us on Twitter and Facebook!