A new year is a great time to try new things online, and we're starting off Social Media Breakfast Bangor's 2017 with a conversation about blogging and sponsored content. BDN Audience Manager and blog whisperer Sarah Cottrell will talk about the nuts and bolts of what successful blogging looks like, including how to manage blog posts, social media, and networking in order to grow a loyal and organic following. Erich Herbert will present on the concept of sponsored content; describing what it is and how it can help boost a brand's visibility.
Sarah Cottrell aka Housewife Plus is the Audience Manager at the BDN where she oversees the blog network of 180+ active bloggers. She is also a widely known parenting blogger for Scary Mommy, Huffington Post, Momtastic, and Hearst Digital Media and she has appeared on NPR and the TODAY Show. Her work has been anthologized six times including in the New York Times best-selling series, I Just Want To Pee Alone.
A graduate of Northeastern University, Erich Herbert's varied background includes work with worldwide events and exhibitions, startups,  and more recently, managing the sales team at ConnectPress. Although Herbert has worked with print-based organizations on occasion throughout his career, "Digital is the right direction [for the BDN,] and I can make an impact." As the conduit between advertisers and Maine's premier content channels, Herbert's ambition is to "exceed every advertiser's expectations of return on investment."
The Breakfast
Social Media Breakfast Bangor #57: Blogging & Sponsored Content in 2017
Friday, January 6, 2017
Breakfast and speakers: 7:30 – 9:00 AM
Networking: 9:00 – 9:30 AM
Richard E. Dyke Center for Family Business
(One College Circle, at Husson University)
Directions
Take exit 185 (Broadway) on I-95. Turn right onto Broadway and drive a half a mile, then turn left onto Husson Avenue. Take a right at the stop sign. The Center for Family Business will be on your left.
Bacon Explosion Sponsor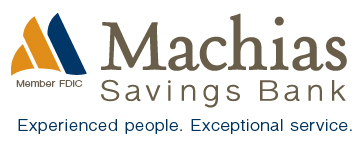 Side Order Sponsor
See you for breakfast! And don't forget to use #SMBBGR on Twitter to let other people know and to share your say during the morning. Make sure you follow us on Twitter and Facebook!