With the amount of stuff posted online every day, it's important to know how to make your content stand out – and video has become a crucial way to make it happen. For March's Social Media Breakfast we're talking about how you can add some video to your own social media messaging and hearing from a company that uses video to attract attention and have some fun.
We'll start out with Adam Osborne of Osborne Media. Adam will talk about the technical side of creating compelling video, including how to light, frame, and capture sound with stuff you probably already have. He'll also discuss editing tips to keep people engaged with easily digestable and effective content.
We'll also hear from Pat Lemieux, the Director of Marketing at C&L Aviation. Whether it's tying up their CEO or catching a t-rex on hidden camera, C&L creates memorable video that's fun for aviators and everyone else. He'll talk about how video has become an important part of C&L's marketing strategy.
Specifics
Social Media Breakfast Bangor #58: Adding Video to Your Social Media Mix
Friday, March 3, 2017
Breakfast and speakers: 7:30 – 9:00 AM
Networking: 9:00 – 9:30 AM
Richard E. Dyke Center for Family Business
(One College Circle, at Husson University)
Directions
Take exit 185 (Broadway) on I-95. Turn right onto Broadway and drive a half a mile, then turn left onto Husson Avenue. Take a right at the stop sign. The Center for Family Business will be on your left.
Bacon Explosion Sponsor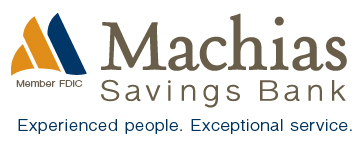 Side Order Sponsor
See you for breakfast! And don't forget to use #SMBBGR on Twitter to let other people know and to share your say during the morning. Make sure you follow us on Twitter and Facebook!